HIPPO MB enhances the rehabilitative stimuli produced by the horse gait.

It is the Postural Pad, the result of a project carried out by multidisciplinary team, it has been thought, designed and manufactured to be modular, customizable and to ensure improvements in Hippoterapy.
It consists of an oval shape made up of an upper and a lower part and a series of modular positioning elements combined to properly fit, support and posture the user's body.

The cover of each component is completely removable and daily cleaning operations are simplified.




HIPPO MB provides comfort, safe support and the pelvis and trunk alignment in various positions.





Promotes
better posture and body balance
Helps
to manage hip asymmetry
Ensures
both the patient's safety and the horse's comfort
Prevents
pathological patterns and possible lesions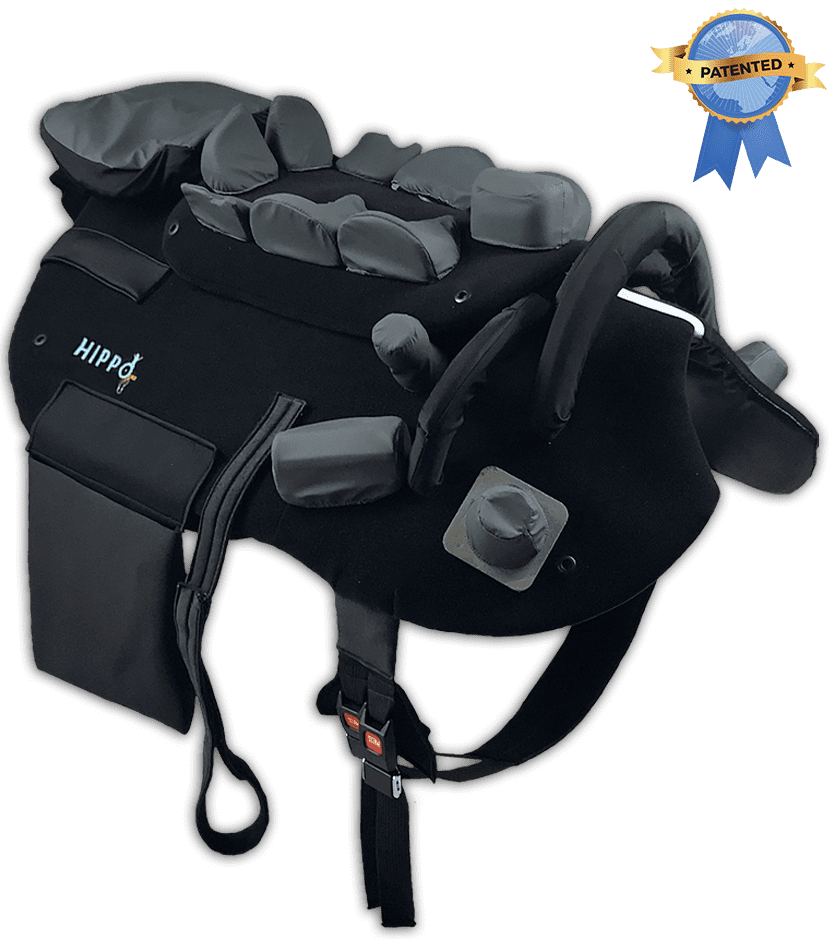 Fits
every horse's chest circumference
Improves
the interaction between the horse and the patient
Facilitate
the therapist's actions in maximising the therapeutic efficacy of the horse's stimuli perceived by the child