TOTALLY MODULAR PRODUCTS,
IN SHAPE, MATERIAL AND COVER
RESULT: INDIVIDUALISED SUPPORT

The whole Inserto range with its innovative, independent, pre-shaped inserts, modular padding and cover ensures perfect pelvis immersion and maximum comfort for each of its users. The modularity allows complete adaptability to accommodate all anatomical shapes, thus offering not only posture support, but posture management and correction.
Each component is modular:
Pre-shaped modular inserts:
The materials are tested and selected carefully
- Inserts developed with extremely lightweight materials that absorb vibrations and act upon deformities;
- A combination of materials used in areas subjected to increased pressure loads;
- The Inserts can be positioned independently in order to fit every shape;
- Different inserts depending on the model;
- Different thickness and density in relation to models, intended use, sizes and load;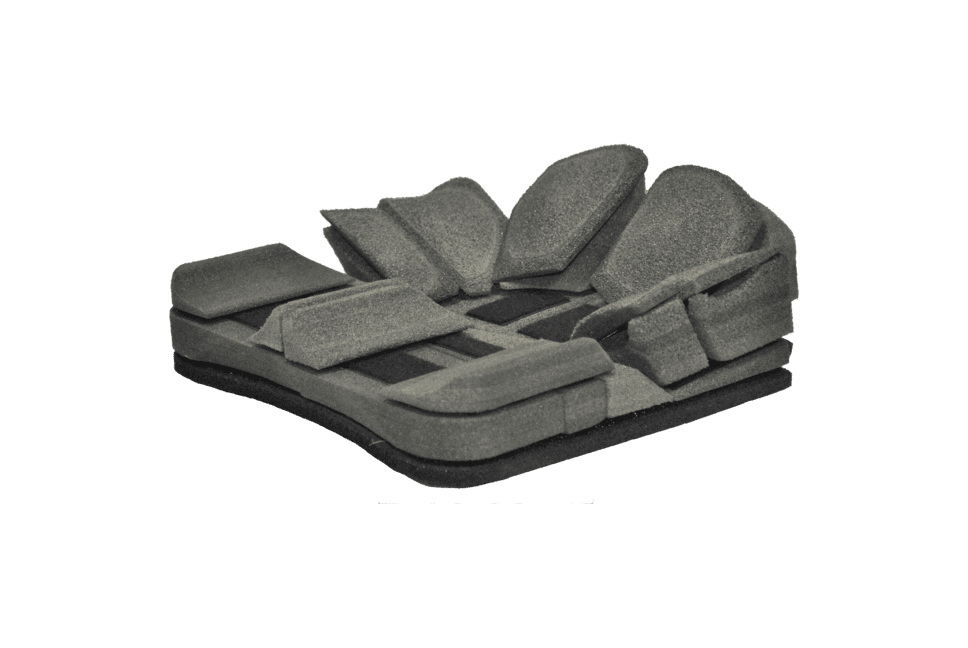 "Free shapes" Padding :
Reliable, comfortable performance
- Modular pads to optimise the perfect fit to body shapes and movements and to obtain the load distribution in relation to the postural control;
- Integrated pattern cut design to maintain adopted positioning;
- A combination of materials in areas with high pressure loads;
- Performance and positioning maintained throughout all possible adjustments of inserts;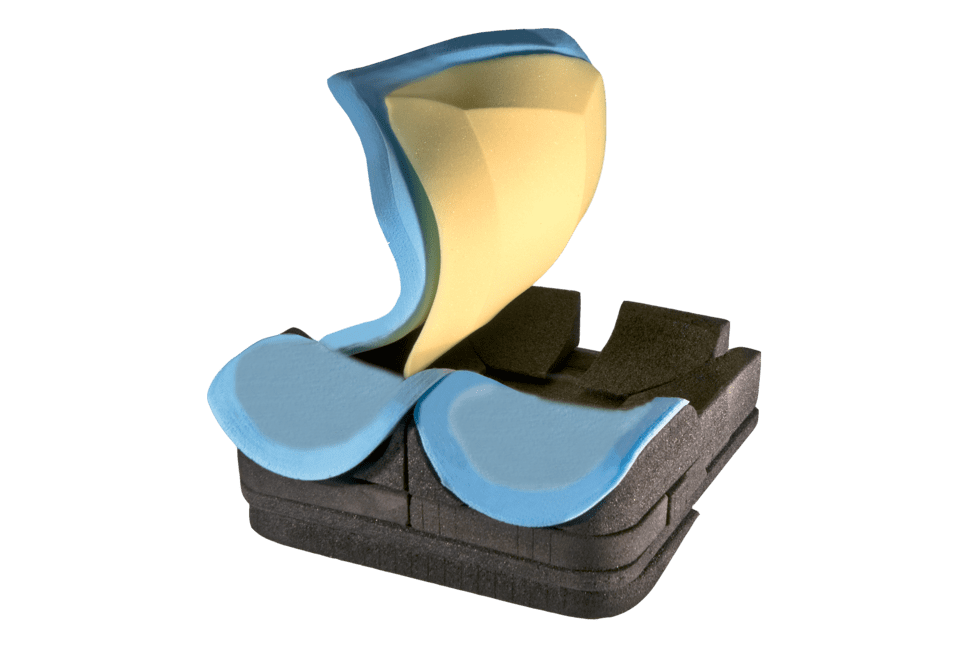 Cover:
Necessary features to ensure adherence to the desired posture.
-Sanitized;
-Microclimatic ventilated;
-Air exchanging;
-Incontinent;
-Washable at 60°C;
-Elastic;