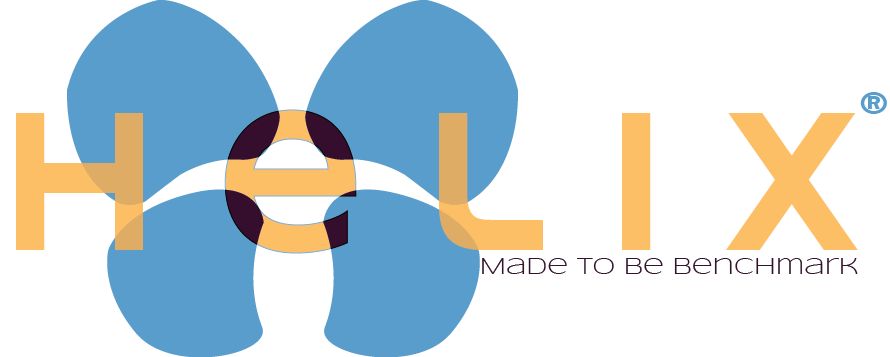 Helix is the Modular System
for the Prone Positioning
DESIGNED
for hospital use
ENSURES
the proper prone positioning of the patient in every ward where it is required.
COMBINES
harmoniously each element and subsystem
PROVIDES
an individualized and relaxed support of the whole patient's body
CONSISTS
of modular elements, independent of each other
ENSURES
the proper adaptation to different morphologies and anthropometric measures of man and woman
ENABLES
the clinical staff to do frequent changes and postural adjustments
the homogeneous pressure distribution;
the total body postural containment and alignment;
thoracic and diaphragmatic decompression;
the positioning of the head as needed;
pressure unload of lower limbs, knees and elbows.
Helix cover and materials features ...
it is composed of polymeric material, combines different features: ELASICITY; LOAD CAPACITY and SHAPE MEMORY
it is covered by a fabric:

Breathable

Waterproof

Antibacterial

Non-Cytotoxic

Non-Irritating

Resistant to Virus Penetration

Antifungal

Fireproof

Sanitizable

Latex free

Biocompatible

Washable at high temperatures (95°C or dry)

Oeko-Tex

Provided of:

✔ Disposable nonwoven covers kit for the individual patient to reduce the impact of the clinical staff in the management

✔ Pre-fitted mobile station to minimize the operations of the clinical staff contributing to the ward organization