Ermes is the paediatric positioning system, designed to build the proper posture from the early childhood.
Customization and adjustments during the assessment, delivery and after-delivery follow-up, for all users presenting leg length discrepancies, wind swept, pelvic obliquity, anterior/posterior pelvis tilt even combined and/or related to scoliosis, lordosis and kyphosis.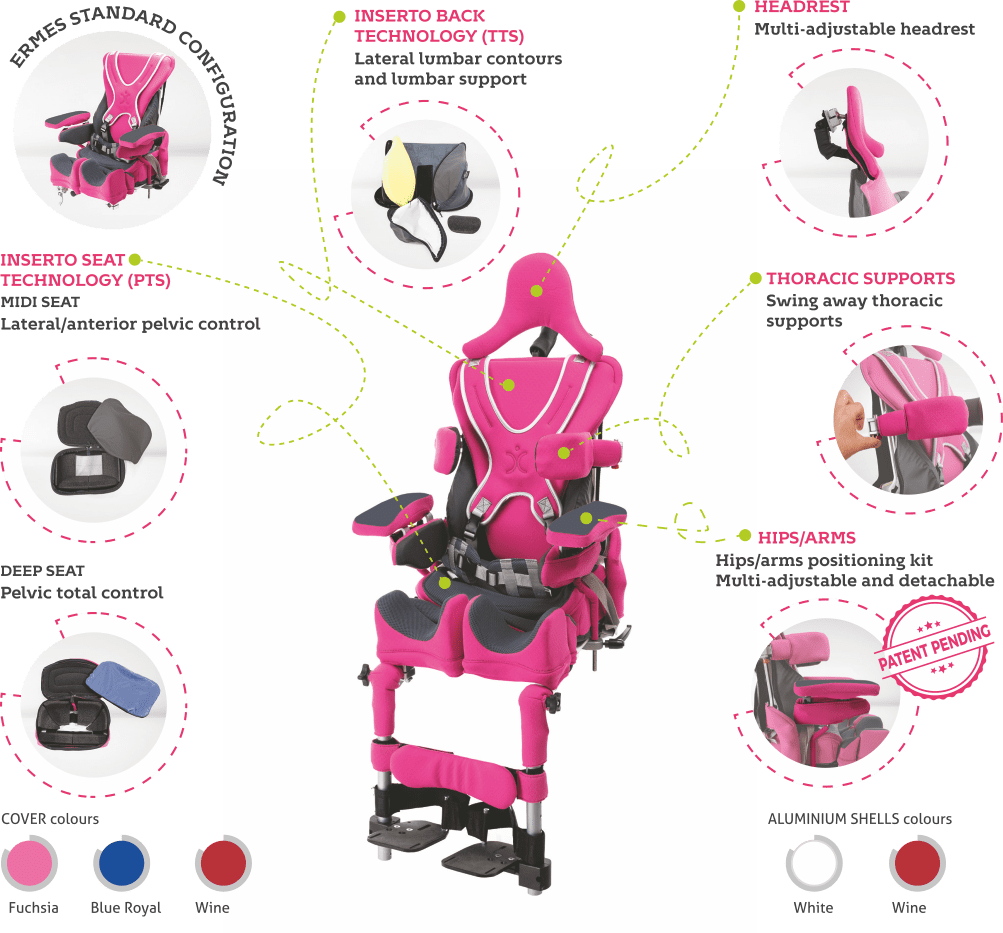 Multi-adjustable
• Adjustable seat in width, depth, adduction, abduction, also asymmetrically;
• Inserts kit for customised alignment of the pelvis;
• Reclining and height adjustable backrest;
• Inserts kit for customised alignment of the trunk;
• Multi-adjustable hip guides.
Versatile
Easy to adjust, assemble and transport
Multifunctional
Follows the child growth and meets the social and educational integration needs.
Evolutionary
Its unique modularity is essential to accompany the child in his growth and evolution in relation to the pathology.
Choose the right seat for the user

Browse the gallery…Discover some of the customisations of Ermes!